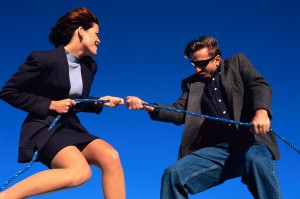 Nobody likes to be thought of as 'resistor' or a 'roadblock' or a 'barrier.' None of those labels are positive or flattering! Besides, 'resistance' connotes a battle between right and wrong, good vs. bad. Not a good picture!
And more often than not, 'resistance' is only a symptom of fear, confusion, mistrust, lack of information, misunderstandings, unanswered questions, no visible need for change, an unclear end goal, etc. most of which are fully under the control of the person leading the change. From this perspective, labeling others as 'resistors' is to blame them for our inability to lead and to influence effectively.
Effective leaders provide evidence for people to accept the change. What is that evidence? Below is a short list of some critical pieces of evidence that will go a long way to develop 'acceptance' rather than rejection.